Answers to Questions About Apple's New Products
-
gadgets.ndtv.com
-
NDTV News - Technology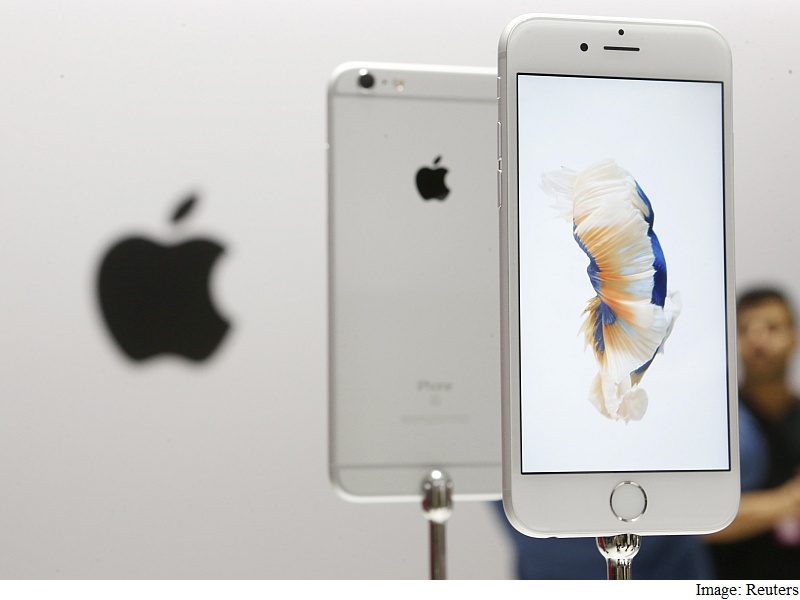 Answers to Questions About Apple's New Products Brian X. Chen and J. D. Biersdorfer, The New York Times , 11 September 2015
REUTERSWe asked readers to send us questions about Apple's new products on Wednesday when the company unveiled updated iPhones, a bigger iPad, an upgraded Apple TV and accessories. Many readers had queries about the new devices and how they work. Brian X. Chen and J.D. Biersdorfer answered the most frequently asked ones.
Q : There is a slight width difference of a couple of millimeters with the new iPhones versus the old ones. Will this affect cases? - Brooks Hanley, Petaluma, California.
Brian : The increases in thickness and width compared to the previous iPhones are minor.
Some case makers, like Speck, have said that the new iPhone 6s will fit inside their iPhone 6 cases. However, it's unsafe to conclude that all iPhone 6 cases will be able to fit the new iPhones, because hundreds of cases are on the market. Your best bet is to look up the website for your case's brand and contact its customer support to ask whether the cases will be compatible with the new iPhones.
Q : Can Apple TV replace my Comcast cable box with DVR? If so, will I get all the stations I get now? - Ted David, Ocean County, New Jersey.
J.D .: Don't cancel your cable television subscription yet. Apple TV is not a complete replacement for cable service but more of an enhancement to it. Like earlier versions of the little black set-top box, it provides dozens of channel apps to choose from, like those for ABC and Fox, but if you read the fine print at the bottom of the page, Apple notes that many channels are "free with your subscription through participating cable and satellite providers." And of course, you may need a subscription for premium services like HBO to get your "Game of Thrones" on.
To see the content on these types of apps, sign up for a user name and password from your cable provider, and use those credentials when the big login box pops up on the TV screen. You can, however, subscribe directly to the HBO Now service on the Apple TV even if your cable package does not include HBO; the stand-alone HBO service here is $15 a month after the free trial period. Still, you can find plenty of free content on the Apple TV, including PBS shows and video podcasts - and you can watch pretty much anything you've bought from the iTunes Store on there, too.
Tim Cook, Apple's chief executive, has said the company believes "the future of TV is apps" and perhaps a real cord-cutting app like Sling TV's monthly $20 package of selected broadcast and cable channels is not far down the road. A cloud-based DVR to go with that would be on my wish list, too.
Q : Any word on an OS X update? My Safari is breaking down and I've been waiting for El Capitan. - Nelson Alexander, New York.
Brian : Apple did not explicitly say anything on Wednesday about El Capitan, the next version of Mac OS X. But it quietly updated the webpage for OS X with a message that reads "Coming September 30." That's a bit later than the Sept. 16 release date for iOS 9, the mobile operating system, but it still gives Apple time to target the back-to-school season and the holiday shopping season, which is when Mac sales heat up.
Q : How does the new iPad Pro differentiate itself from the MacBook Pro? - Quentin Nie, Hong Kong.
J.D. : The iPad Pro and the MacBook Pro can share information by way of iCloud or the USB cable that works with its Lightning port, but they are different devices for different styles of working. (The prices for the two are also different, about $800 for the low-end iPad Pro with its 12.9-inch screen versus about $1,100 for the starter model MacBook Pro with its 13-inch screen.)
The iPad Pro, while bigger, shinier and more robust than its iPad ancestors, is still a tablet that runs on an A9X processor and Apple's iOS operating system for mobile gadgets. The iPad Pro also runs apps specifically designed for iOS, but at least there are 850,000 of them to choose from.
If you opt for a model that includes cellular service, you also have an Internet connection without having to hunt around for a Wi-Fi network or an Ethernet jack as you have to do to get most laptops online. The light weight and easy connectivity makes the iPad Pro (or any cellular-equipped iPad) a useful tool for computing on the go. If you don't like typing on glass, you can even turn the iPad Pro into a sort of laptop-on-the-accessories-installment-plan by buying the optional Smart Keyboard for an additional $169 - which gives you a tactile keyboard and a place to prop up the tablet so you can better see what you're typing.
The MacBook Pro may be heavier, but it's intended for more heavy-duty computing, running on Intel dual or quad-core processors. For input, the laptop comes with its own keyboard and track pad, and you can always use a mouse. It has USB, HDMI and Thunderbolt ports for attaching accessories, as well as a built-in slot for Secure Digital memory cards. You get far more onboard storage space - on a MacBook Pro, you can get up to 512 gigabytes on the base models; but you can go up to a full terabyte by paying more. The iPad Pro tops out at 128 gigabytes, minus what iOS takes up.
Speaking of operating systems, the MacBook Pro runs the OS X operating system (not iOS) and all the programs and apps written specifically for it.
Q : Can I use Apple TV to mirror my iPad 3 onto my new 2015 Samsung smart TV? Samsung software for this doesn't work. Navigating the iPad is much easier than navigating on the TV. - Morgan Sundance, Florida.
Brian : Yes. The new Apple TV supports AirPlay, the feature used to stream content wirelessly from iPhones and iPads to the Apple TV. The iPad 3 includes support for AirPlay, so you should be fine.
Q : Does the iPad Pro have a flash drive or a means to transfer documents from one device to another, as is the case with Microsoft's Surface Pro? - Francys, Washington.
J.D. : The iPad Pro does not have the USB connector needed to attach a standard USB drive as you can do with one of Microsoft's Surface Pro tablets to move files between devices. Cloud services that make iOS apps (like Dropbox, Microsoft's OneDrive, Google Drive, Apple's own iCloud and so on) are still probably the most convenient way to pass files back and forth between devices if you don't want to bother with emailing them to yourself.
As with other iPads, the iPad Pro has the Lightning port for charging and transferring some types of data (like iTunes purchases or iWork files) from the computer through the cable that links the Lightning port to the USB port on a Mac or Windows PC. But the iPad Pro also has a new port called the Smart Connector that can transfer power and data to the tablet. Apple's new Smart Keyboard uses the new port, and other companies like Logitech are building accessories that work with the Smart Connector, so some sort of smart dock with a USB port may be feasible if Apple approves.
Apple does sell accessories for its Lightning port, like the $29 Lightning to USB Camera Adapter, but it's mainly intended for attaching a camera's USB cable to import photos and videos. The results have been mixed, but some brave souls have experimented with attaching flash drives to the iPad that way.
Q : Any news on better battery life or increased battery size in the 6s compared to the 6? I'd rather have a thicker phone than a thin one that has no battery life. - BB, New York.
Brian : Apple's reported battery life for both the iPhone 6s and the iPhone 6s Plus are identical, respectively, to the iPhone 6 and iPhone 6 Plus. But the new phones are slightly thicker than the previous ones and my guess is that is because the phones are more powerful (70 percent faster than the previous generation) and the camera is also a big improvement. Apple's website says the iPhone 6s has a battery life that will support talk time of as much as 14 hours on a 3G network, while the iPhone 6s Plus has battery life to support as much as 24 hours on 3G.
Q : Does the new iPad Pro have 3D Touch? - Andrew Bavetta, Truckee, California.
J.D. : No. Apple's 3D Touch feature - which senses how much pressure you are applying to the screen and reacts accordingly with different actions and menus - is available only on the new iPhone 6s and iPhone 6s Plus. But Apple has a history of putting features into its iPhones first (think cameras, Siri, Touch ID) and then adding them to future generations of iPads, so maybe 3D Touch will turn up in a later model. Until then, iPad Pro users can vary their touch on the tablet with an optional Apple Pencil.
Q : Can 16GB on the new iPhone accommodate the new camera features? It's too little on my 4S, so I guess my real question is, how does Apple justify this? 16GB is so insulting, that model should be free. - A. Coates, Brooklyn.
Brian : I highly recommend against buying the 16-gigabyte model ($650). It's questionable why Apple continues to release an iPhone with so little storage in this day and age. Even light technology users who aren't constantly downloading new apps or taking that many photos will burn through 16 gigabytes quickly, especially with the new 12-megapixel camera. From a business perspective, Apple may be trying to encourage consumers to pay the extra $100 for the 64-gigabyte model because it offers so much more value.
Q : Will the Apple Pencil work on older iPad models or only the iPad Pro? - Daren Woodward, The Bronx.
J.D. : The $100 battery-powered Apple Pencil is specifically designed to work with the technology under the hood of the iPad Pro. An Apple representative told my colleague that the new stylus was not compatible with older models. If Apple declines to make its own stylus for its older iPad models, other companies have stepped up already.
Wacom's Bamboo Fineline 2 for iPad (and compatible apps) are just $60, for example, and its basic Bamboo Solo stylus (which is less tied to specific drawing and note-taking apps) is around $20. The $50 Jot Dash and the $25 Hand Stylus are among the other fancy options for iPad writing sticks, and you can find cheap, simple styluses around the web for as little as $5. Many of these alternatives work on any touch screen, including iPhones and iPod touch players - and even Android or Windows phones and tablets.
Q : How can I get a manual to teach me how to use this thing? - Beverly Hayes, Vallejo, California.
J.D. : Apple obviously takes great pride in the elegant packaging for its products, but those sleek boxes rarely have room for anything more than a little card of setup information. So visit the Apple Support site and scroll down to the thing you just bought - iPhones, iPads, the Apple TV and the Apple Watch are all covered. (Note, though, that Apple doesn't generally put up the guides to new products until those products are officially released.)
On each product's page, you should see links to an online help guide, and often PDF files that you can get free from the site. The current Apple Watch User Guide, for example, is available as a 96-page PDF file you can download and print out, or as a free iBook to read on your preferred iOS device. Apple's site has a whole page of links to manuals for its products, and you can even find help in other languages.